CrateJoy Vs WooCommerce
Online shopping is a hot topic these days, and there are choices for individuals seeking to create their own business, online store, or full-fledged sales machine online. There are methods to generate money online whether you own a small or medium-sized business or are a fledgling entrepreneur. If you intend to implement a subscription-based business, CrateJoy is a platform you should become acquainted with. If you're thinking about going with
WooCommerce is a strong and extremely configurable WordPress build and integrate option that has a lot of depth and is open source, allowing for a lot of changes from web developers. There are several approaches to these goods, but there are certain critical aspects to bear in mind so that you don't go into this enterprise blindly, wasting time learning things you don't need to understand and eventually wasting time on the incorrect answer for you.
What you're Selling?
You might offer a wide range of items, as well as an infinite number of products, even on a subscription basis. Before proceeding with any option, it is critical to understand your strategy, since each platform offers distinct advantages for each side. Do your consumers tend to buy the same things on a regular basis, such as every three weeks, something that they continue to use, run out of, and need to re-order? Your items are diverse and acquired at sporadic intervals. Do they buy at random, or do they buy on a regular basis? How significant is the subscription-based emphasis?
Options on Shipping
You'll need to work with a variety of shipping carriers and drop shipping providers. One of these options allows you to do this, while the other allows you to ship on a subscription basis with simplicity utilizing a subscription box-ship option—think Dollar Shave Club or any other product that delivers you the same thing on a regular basis.
Security and adaptability
You require a dependable, secure solution. Creating your own website and store will not allow you to get started in a secure manner right away, since more effort will be necessary to get you there. You have product customization choices/needs but do not require the ability to provide upsell/add-on options to certain items.
Timeframe
You require a solution that is both simple to set up and cost-effective/budget-friendly. One platform provides ready-made layouts, comparable to a website theme purchased online, while another allows you to establish a store from an existing website. Do you have the time to develop a new website for this purpose, assuming you don't already have one? If that's the case, this is a major issue.
SEO
You require an easy-to-maintain solution that is SEO friendly straight out of the box. You don't need or want to spend a lot of time bringing the site in front of as many people as possible. One platform has 30,000 users, and the database of listings is already optimised for SEO, which helps to reduce SEO maintenance expenses.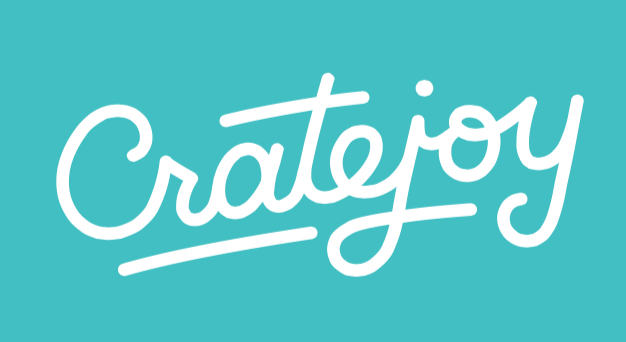 CrateJoy differs from woocommerce in that it operates a subscription-based e-commerce business for varied lifestyles. This is its primary function, and it is meant to perform it without the need of additional plugins. It is intended to deliver items to customers fast through a subscription box service.
Positives of cratejoy
With more than 30K users, CrateJoy provides an easy-to-maintain SEO-friendly solution.
It provides comprehensive solutions for your subscription company and online retail requirements. However, its primary focus is subscription sales with built-in customization possibilities.
CrateJoy will allow you to quickly turn a current website into an online store.
Each listing is SEO optimized
There are still a number of positives and factors/reasons to choose CrateJoy, however- if you can see through the various limitations.
Negatives of cratejoy
CrateJoy has certain limitations, like the inability to manage numerous goods at once from a category viewpoint, and the inability to provide upsell.
There are restrictions on adding product information, as well as the ability to add more details to any particular product.
Pre-ordering items is not an option.
In the customer account area, you can only examine subscription purchases; there is no information on one-time product sales.
Except for a few basic design templates accessible at Cratejoy Store, there are no design theme alternatives available at ThemeForest or Major Template marketplaces. CrateJoy does not have a blog or a news feature.
Customers or purchasers cannot add any photos or files, for example, during surveys, as they can with other CMSs, and there is no app to help with this capability.
Within CrateJoy's default system, if a consumer abandons their basket, no information about them is collected to assist salvage the sale. To collect abandoned cart information, one must utilise applications such as CartHook, whereas Shopify includes it as a standard feature in its packages.
CrateJoy does not categorize subscriptions.
Why choose cratejoy?
You do not need to provide add-ons or upsell options for the items you sell.
Rather than starting from scratch, you should convert an existing site.
Your consumers expect quick shipping and ordering processes, and they are less inclined to shop for a large range of items.
Your consumers prefer to buy these goods on a regular basis.
You require an easy-to-maintain SEO-friendly solution.

WooCommerce is quite possibly the most famous, hearty and broadly utilized Ecommerce contributions that exist today, and it has mind boggling profundity with regards to augmentations, includes, and even topics. WooCommerce is an extremely famous online business stage utilized by numerous designers and surprisingly non-engineers. It requires a bit more skill to truly get it rolling, past the essential mix to WordPress to really exploit all that it has to bring to the table. It is generally viewed as truly outstanding and all the more impressive web based business foundation of all, yet does requires some pattern information to start and doesn't provide food towards a beginner client.
Positives of WooCommerce
WooCommerce has many augmentations, components, and alternatives to truly get any adjustable viewpoint in play, for your online store, that you look for
You can associate with transportation organizations, drop-transporters, oversee stock, and track deals. The prospects are actually very perpetual with the many augmentations you can utilize
WooCommerce has a template library for WordPress Sites, and it additionally incorporates with different themes, which makes it genuinely versatile to any site look that you intend to go with
Probably the biggest organizations on the world utilize this and this shows and hardens the confidence in the stage.
They offer amazing support, money back guarantees, and secure shopping portals.
The WooCommerce extension library allows you to customize your store with almost limitless possibilities. There are over 300 extensions available to help you set things up properly.
There aren't anyt any transaction costs via WooCommerce simply the every year fee. These costs are charged with the aid of using the payment gateway provider or others which you pick to connect with WooCommerce.
Negatives of WooCommerce
If you're on a budget and looking for a quick fix, this might not be the best option. WooCommerce's biggest strengths are also its greatest weaknesses when it comes to new WordPress users and those on a tight budget, as it takes a lot of extra effort to get a full-featured solution out of it.
You'll almost certainly need to hire/work with a web developer to fully utilize all of this tool's features and get things customized to your needs; otherwise, you'll likely waste a lot of time trying to learn on your own and may become irritated.
On top of their subscription fees, you'll have transaction fees, which vary depending on who your payment gateway provider is.
Why choose WooCommerce?
You need to sell a large range of products, even on a subscription basis, and your store must have a high level of personalization.
You require a dependable solution that is utilised by a number of well-known corporations.
You have actual things that individuals bought at different times and in different quantities.
You require a highly durable solution with a great degree of customisation capability.
You have the funds to work on a solution to suit your needs with Web designers.
Integration with shipping businesses and shipping companies is needed
Which of the two do you prefer?
If you want a sturdy multifunctional shop to market numerous products with extremely extensive development and customization options between the two, WooCommerce is just the way to go, particularly if it has a budget to support.
For orders commonly repeated on a fixed rate such as items that are refilled, weekly, biweekly, monthly, etc., when you must be able to ship fast and consistently with a model, CrateJoy is a wonderful solution. WooCommerce does offer subscription-based purchase by using and integrating one of its extensions but CrateJoy is more appropriate, because its main goal is to accomplish this, thus you do not have to work with additional plugins/extensions and web developers to achieve this objective. CrateJoy is SEO-friendly, optimizes and takes its listings before its 30 000 strong user base, an outstanding advantage to reduce SEO expenditures. WooCommerce is something that is part of WordPress's backend, thus in this instance you'd still have to do your own regular SEO work on any website.
If budgets are a problem, if you're just in the subscription model then you can find CrateJoy your ideal answer.
WooCommerce is the way to go, but it can be prepared for some additional development expenditures when it is required to sell more items.
It will be critical to have your company model set before committing to one option or the other. If you want development solutions, Cratejoy Developers provides a comprehensive service offering centred on both of these platforms to assist you in getting started. Contact for basic CrateJoy web design services. Contact for a custom design to CrateJoy Offering.
---